ORIGIN: Though the ministry officially began when Dave Gawron started playing and writing Contemporary Christian music at the Franciscan University of Steubenville in 1995, ServantSong "the band" was formed in May of 2003, when Dave Gawron, Melissa (Carpentier) Roberts, Catie Noury, and Bill Lincourt decided to combine their talents into one outlet. The current lineup was configured in September of 2009 when Adam Trudel made his ServantSong debut.
NOTE: The core of the ServantSong "band" has moved on, but Dave Gawron's music ministry lives. Dave is capable of ministering any event listed on our SERVICES page by pulling members of his CURRENT BAND and musician and vocalist friends from Providence, RI's St. Pius V parish.

DAVE GAWRON (2003-present), who covers bass, acoustic guitar, and vocals for the band, besides songwriting, booking, and management, began his music ministry career as a Franciscan University student in Austria and Steubenville, Ohio, in 1995. He has since ministered in North Carolina and the Archdiocese of Washington. Dave led several Young Adult events, masses, holy hours, and concerts in the D.C. area before moving up to Woonsocket, Rhode Island, in 1999.
Dave led the All Saints Community youth in praise once per month from 2002 to 2005. He has ministered events locally, including several in conjunction with Mike Tellier and the St. Agatha's/Precious Blood youth choir. He has ventured as far as Sandwich, Massachusetts, for events for the Diocese of Fall River, as well as some Youth 2000 New England activities.
Dave has sung in several environments, including musical theatre, covering bass, baritone, and tenor ranges. Besides bass, he has played guitar and keyboards for over 20 years and also enjoys percussion. He lists Rich Mullins, John Michael Talbot, The Waiting, and Third Day as some of his many influences.
JUSTIN DERY (2010) is a talented singer and guitar player that played an event at St. Theresa's in Harrisville, RI, with Dave Gawron. He is actually Dave's cousin-in-law. He played bass for Pointe Blank for a while and later played in his One Step Forward project.

MELISSA (CARPENTIER) ROBERTS (2003-2010), lead singer, began singing as a little girl with her mom at church. Her love for music has kept her singing whenever she can. Melissa began taking private voice lessons with Ms. Lisa Alves in High School and continued with Mr. Don St. Jean during her first couple of years of college. She sang with the Woonsocket High School Vocal Ensemble and Select Choir, in addition to playing flute in the Woonsocket High School Concert Band. Melissa enjoys the theatre, and has been in multiple productions with the Encore Repertory Company of the Stadium Theatre. At the age of 19, she joined Tatiana, acclaimed Catholic music artist, on her "I Thirst" tour providing back up vocals and flute. She has had the pleasure of working with Tajci on and off over the past six years. Some of her favorite music artists include Tajci, Evanescence, Steve Angrisano, Barlow Girl, Newsong, the Transiberian Orchestra, and Elton John.
While she loves to sing for the Lord, Melissa's full time job is wife to her husband Jonathan, and mother to her children. Melissa is also an elementary teacher in the Woonsocket Education Department. She currently sings with her mom at St. Agatha's and Precious Blood Churches. Melissa has a passion for reading, watching movies, horses, and spending time with her family. She now leads the Spirit Alive music ministry.

ADAM TRUDEL (2009-2010) plays lead guitar and keyboards. He also sings and writes songs, and is a true musical talent. He enjoys a wide range of music, from classical, to R&B, to rock, to Christian of course. He currently enjoys playing at Ciro's in Woonsocket and is a graduate of Woonsocket High School. He has toured the east coast solo, in cover bands, and in jazz bands.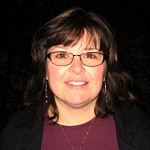 DONNA CARPENTIER (2007-2010) plays rhythm acoustic guitar and supplies beautiful back-up vocals and amazing harmonies. On the side, she ministers masses and weddings in different parts of Rhode Island and Massachusetts. She specifically ministers at St. Agatha's and Precious Blood in Woonsocket. She is also Melissa's mother.

MARC GOULET (2007-2010) was born in Woonsocket, RI, and given his first drum set from his parents at the tender age of seven. He began taking drum lessons at age eight, when he studied under a drum teacher named Marcel Brunelle. Here, Marc was exposed to many different styles and genres of music which would shape his drumming style in the years to come. Marc's parents also took the lessons along with him and when each lesson was over, they would ensure Marc continued practicing.
Marc took his drumming to another level, joining the Mount Saint Charles Concert Band and making the snare line. During his elementary years Marc received many awards for performance. Marc started with a new instructor "Larry Bee" to move forward in his music. Marc then played with the Woonsocket Junior & High School Bands. During that period Marc performed for the All State Concert Band and received many awards for his performances.
Starting in 1976 Marc started privately teaching drums part time while taking college courses and working. Marc played with a few local bands and built up his experience. Marc then started taking lessons with Walter Tackostyk, a Professor of Boston Conservatory – Percussionist. After 2 years of being a student Marc progressed to new levels. From 1977-1980 he played in a Top Forty band named "Spare Change", which performed all over the New England area.
In late 2006 Marc's niece Melissa, ask if he would be interested in being a part of a band named ServantSong. Marc started practicing with ServantSong and found this as a great opportunity to grow closer to the Lord using his talents.

MARK DAVID JOHNSON (2008-2009), keyboards, has a picture of himself at two-years-old playing the piano. After only six months of piano lessons in eighth grade, Mark is now a local musician and solo artist. In addition to releasing four solo piano recordings, he
has also been a part of over forty theatrical productions performing musical
direction, orchestration, arranging, synthesizer programming, and more.
His musical influences come from a vast array of artists, including Mark Schultz,
Newsboys, Trans-Siberian Orchestra, Chris Tomlin, and Elton John. These artists,
combined with a love of musical theatre, have given him experience in playing an
immense matrix of musical styles.
A classically trained organist and choral director, Mark is currently serving as the
Minister of Music at St James Lutheran Church in Barrington, RI. Attending
leadership workshops and worship conferences, Mark is working towards his B.S. in
Leadership at Northeastern University. Mark would like to thank friends and family
for all their love and support. www.markdavidjohnson.com

DAMON BLAIR (2005-2009) plays lead guitar. He started out playing bass, but switched when Jake went off to college at Franciscan U. He is the stud muffin of the band. Everybody loves his guitar playing, and the girls go ga-ga over his boyish good looks and charming smile.